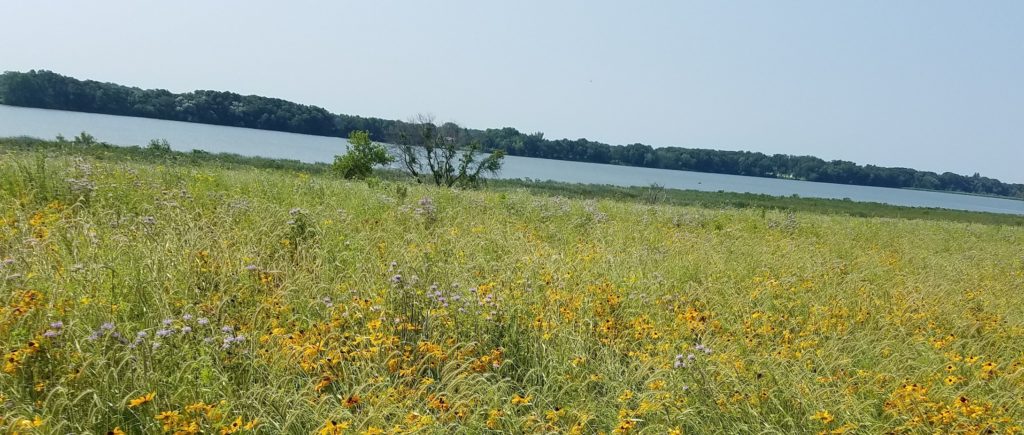 Dodge County is home to agriculture and several lakes. Dodge County is home to 2,000 producers and approximately 8,000 riparian owners.  The partnership of Dodge County lake associations/districts and farmers is an important one. Together, we can work towards solutions that benefit Dodge County's soil and water.
Riparian Owners
Dodge County has over 21,000 acres of surface water comprising of 31 lakes and ponds and 50 rivers and streams. Currently there are 19 rivers and streams, 5 lakes, and major wetlands included on the Federal 303 (d) list of impaired waters. Water resources are threatened by polluted discharge, waste runoff and contamination from urban, rural industrial and agriculture sources.
Challenges for water quality include excess phosphorous, nitrates, erosion/sediment runoff, and manure management.
Agriculture
Conservation farming practices (cover cropping, no till, farm green) creates healthy soil which, in turn, equals healthy water. Cover cropping reduces run-off which would ultimately find its way to streams and lakes. It improves soil water infiltration. Improved soil reduces surface water run-off and farmland erosion.

Having covers and doing less tillage help build carbon (organic matter) which forms a resilient soil to withstand a dry season through water holding capacity. A lake is a reflection of its watershed.
In 2019, over 3,711 Dodge County acres utilized cover crops. The farmer-led Dodge County Farmers for Healthy Soil-Healthy Water group has provided Dodge County producers a total of $37,226 to plant 4,187.6 acres of cover crops over the last two years. In 2019, the farmer-led organization provided $22,964.00 to plant 2,761.4 acres in Dodge County.